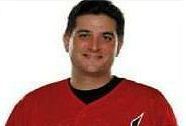 We are happy to announce that Michael Biamonte, game announcer for the NBA Champions Miami Heat, has recorded the on hold message for Please Hold.
"We are obviously very excited to have Michael's great voice on our phone system.  His level of professionalism and recognition are great for Please Hold", said Carlos Garcia, President and founder of Please Hold.
You can listen to the on hold message by clicking this link.
Audio clip: Adobe Flash Player (version 9 or above) is required to play this audio clip. Download the latest version here. You also need to have JavaScript enabled in your browser.