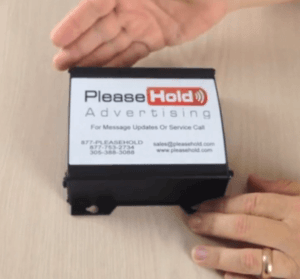 Here is the updated product video for the PH USB40 message on hold announcer. We have added more detail to the video giving our customers a better understanding of how the unit works.
Our product video for the same unit, had our old logo, so the update was overdue.
The video details the key benefits on the PH USB40 message on hold equipment.  Including the ease of use, quality metal construction and five year warranty.  Additionally, the advantages of the USB format are highlighted here.
So far this has been a very reliable unit.  We are happy to report zero product returns or warranty replacements in two years with over 400 units sold in that time frame.  The PH USB 40 is a winner!