Why A Custom On Hold Message Makes Sense
The Importance of the Custom On Hold Message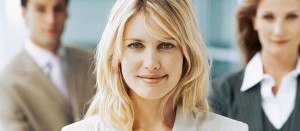 A professional custom on hold message can very often be the terrific first impression that your business needs in order to engage and attract prospective new clients and customers.  In this day of ever-evolving business strategies, online digital marketing, and social media promotional advertisements, the traditional telephone on hold message is often overlooked and almost considered irrelevant.  This is a Big Mistake!
Stand Out from the Competition!
Please Hold Advertising provides a wide range of services that can enhance your professional image and inspire your callers at the same time.  It is not enough to simply provide a general statement in your greeting, such as, "Please hold.  Your party will be with you momentarily."  This sort of message does not inspire the client on the other end or portray confidence in your company's abilities.  It lacks a level of compassion and professionalism that one would expect when purchasing a product or service from your company.  Please Hold Advertising will craft a professional custom on hold message that will motivate and engage your callers each and every time they are placed on hold.  Listen to our audio samples of on hold messages.
"Dead Silence" Leads to Confusion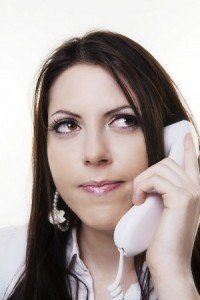 Have you ever been placed on hold and began to wonder after a few seconds whether or not you have actually been disconnected by accident?  If so, what did you do?  Chances are that you probably hung up after a very short time and perhaps never called back.  If creating an on hold message that offers a type of company marketing campaign is not something that works for you, consider using some music or other type of interesting audio in the background.
Boost your Marketing Campaigns!
Think of your telephone custom on hold message as a very valuable marketing tool.  Let our professional copywriters create an engaging and enthusiastic message that actually sells some of your other products and services, boosting your corporate revenues without any extra effort.  We will always include your company's tagline into the announcement along with your company name.  This helps the caller to identify that they have reached the correct extension while also peeking their interest at the same time.  Your on hold message will also have a bit of personality as well, while always remaining professional and articulate.
Common Mistakes
If you choose to promote a new product, it is important for this type of custom on hold message to be energetic and expressive in its delivery without overloading the caller with excessive amounts of information.  Where many business professionals fail is by dictating a greeting that is extreme in length and filled with useless information, such as fax numbers, employee extensions, and street directions.
The objective of a well written and professional on hold message should always be to invite the caller to ask a question or to take an action, not to bombard them with excessive details.  Please Hold Advertising can help!  Contact us today and let us take your business to the next level!