Copywriting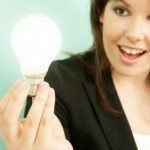 Probably the most important part of delivering your on hold message is coming up with what to say about your company. That's where our experienced team of copywriters and script developers come in. They will look at your collateral materials, brochures, fliers, direct mail, website, videos, etc. to come up with the perfect on hold message script for your company. Having produced over 3000 scripts for a wide range of industries, we are sure to deliver the best copy that communicates the right image and information to your callers on hold.
The Creative Process
Consultation:
Our creative team will ask you to fill out a short script questionnaire worksheet in order to provide us with an overview of your company, it's products, services, mission statement and history.  We also encourage you to send us any collateral materials (direct mail pieces, brochures, magazine ads, etc.).
Copywriting: 
We will review all your information and begin writing the first draft of your on hold message script.  Within 3-4 business days we will e-mail or fax you this first draft for your review and approval.
Message Production:
Now comes the fun part!  We take your approved on hold message script and schedule it for recording in our digital production studio.  The voice talent you select will voice your script with the perfect tone for your company.  Then our studio engineers will mix this voice over with the most appropriate background music track, making sure to complement the voice and sound of your message on hold.  We will then send you an audio proof of the message in an .mp3 format via e-mail for you to audition.   Just click the attachment and turn up your speakers.
The Big Day!:
We will then deliver your new Please Hold message with equipment via UPS to your office.  We are always available to offer any support in connecting the player to your phone systems MOH (Music On Hold) connection.
Call us at 1-877-PLEASEHOLD(753-2734) with any questions or comments.  We are only a phone call or e-mail away form providing you the answers you need.